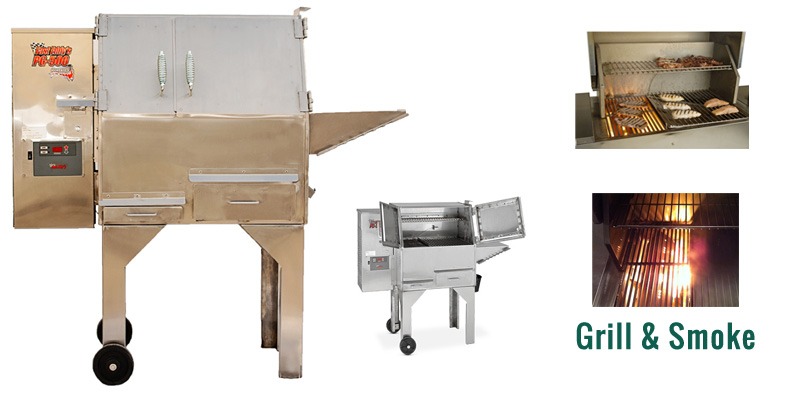 With the Fast Eddy's by Cookshack PG500 you will see the fire!
With 784 square inches of cooking space and a generous 22 lb. pellet hopper, the PG500 is perfect for your backyard. This unit is ruggedly built with a body of 100% stainless steel and the start up is quick and easy. Get up to 400°F in only 20 minutes on the indirect side and up to 600°F on the direct side.
A few of the benefits of this unit over the PG1000 Pellet Cooker include the pellet drop which makes changing pellets easier than ever!
It also includes:
a full side shelf with accessory holder
double open doors
heated lip which can double as a warmer for your food as it comes out of the grill