LHt and HHt
LHt is the Low Heat Time and HHt is the High Heat Time adjustment that lets you make adjustments to the ON time the auger runs when above or below temperature. These grills have a wide variance in temperatures, as a result, you might want to change the settings to suit your smoking and grilling needs.
Its "user capable" adjustable settings allow you to adjust the feed rates and adjust the BTU's. It is factory set at a medium temperature at LHt 10 and HHt 100.
Here are some recommended settings based on the low and slow method or the hot and fast method:
400°F use factory settings
350°F-300°F use LHt 10 and HHt 50-60
300°F-250°F use LHt 10 and HHt 40
250°F-200°F use LHt 10 and HHt 30
Weather conditions can affect these guidelines, and different brands and flavors of pellets can affect the BTU output. The lower the temperature setting, the more smoke the cooker will produce.
4 Zones

Direct Zone – 10″ x 18″ cast iron cooking grate; it is charbroiler technology that cooks from the bottom up. You are cooking directly over the pellets and fire. The controller goes up to 600°F, but the temperature can reach upwards of 800°F when cooking hot and fast. You will see the fire!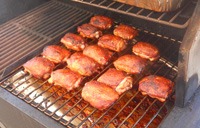 Indirect Zone – 18″ x 18″ nickel plated grills; it is a pellet broil concept that cooks from the top down and is most commonly used for a low and slow style of cooking. This allows the true flavor of the food to come through and not recooking on old flavors from a drip pan.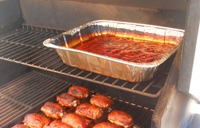 Top Rack – 10″ x 28″ nickel plated rack; the patented convection airflow system lets you have additional space to take advantage of low and slow style of cooking.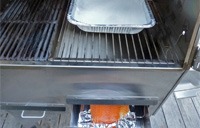 Warming Drawer – the generous warming drawing is multifunctional. It is a drawer to keep your cooked food warm while you complete your meal. It also doubles as a cold smoker for fish and cheese. The warming drawer temperature is approximately one-half the temperature of the set temperature of the unit.