About Cookshack
Gene Ellis was passionate about barbecue. He knew there was an easier way to smoke his favorite foods in his own backyard. Judy, Gene's wife, shared his love of cooking. Together, they developed the line of sauces and rubs we still use today!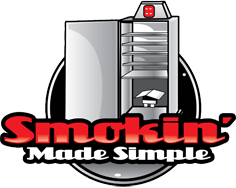 Gene tried to create easy smoked foods on a charcoal grill with little success. He moved on to a stone fireplace then to welded metal boxes. -This was the initial design concept for what we call the SmartSmokers.- "As the metal box technology improved, so did our meals," said Donna Ellis-Johnson, one of Gene and Judy's three children.
Gene, ever the entrepreneur, knew there was a need in the restaurant world for equipment that could slow smoke foods without the hassle and long hours of a traditional pit. Word of Gene's invention spread like wildfire and soon, other backyard cooks were requesting smaller versions of his commercial units.
More than 50 years later, Cookshack is still in the hands of the Ellis family, with the help of current CEO, Stuart Powell. From humble beginnings in Gene and Judy's backyard to more than 50 years and still smokin, Cookshack's family and character based business practices are why we are the number one choice of pit masters, chefs, caterers and backyard cooks across the globe.
About Fast Eddy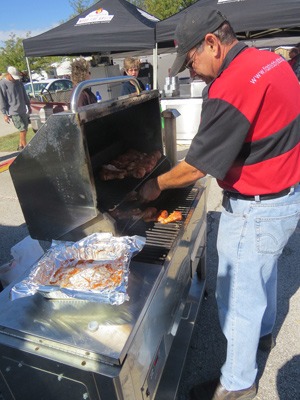 It was 1986 and the BBQ bug bit when Ed Maurin joined Dude's BBQ Competition Team. In 1990, Fast Eddy's BBQ & Catering started. Originally, Eddy cooked on a pit that he built himself to serve everything from weddings to birthdays to corporate events. Eddy served as a Kansas City Barbecue Society board member and Vice President in his final year in office.
In 1997, Eddy developed what is today called the FEC100, a top quality professional competition smoker. He used the smoker himself at first and saw the need for a consistent, pellet-fired smokers in the restaurant industry. From there, he started working on commercial units.
In 2003, Eddy and Cookshack joined forces. The launch of the FEC750 was an answer to cooks and chefs who needed to cook large amounts of quality food on a consistent basis for restaurants and caterers. Over time, Eddy tested his recipes and equipment through the barbecue cook-off circuit throughout the United States.
These days, you will find Eddy doing one of his favorite things; teaching others his method of quality cooking. As a retired Kansas City firefighter, he makes his home in Kansas City and can frequently be found in Ponca City working on product improvements and development with Cookshack's R&D team. His proudest accomplishment, win or lose, is seeing his students and customers excel.
"I am more interested in the results of students from our cooking classes than my own now. Due to the popularity of the cookers, I do not cook nearly as much as I used to, and I like to use my time helping customers and students from classes. The 2006 American Royal open winner was an alumnus from our 1st cooking class. That is what I like to see." -Fast Eddy