About Cookshack
Cookshack was founded in 1962 by Gene and Judy Ellis in Ponca City, OK. Gene was an inventor and entrepreneur who loved barbecue. Gene was always looking for a better and easier way to produce great barbecue. This was the beginning of the electric line of smoker ovens that are still manufactured today. Gene and Judy also created the recipes for our award winning Spicy Barbecue Sauce and dry spice blends.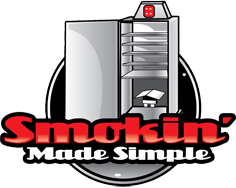 The Ellis' ran the company until their deaths in 1985. Their son and daughter, Mark and Donna, took over the company at that time. In 1991, Stuart Powell stepped in as General Manager. Retired now, Mark and Donna rely on Stuart as the President/CEO of Cookshack. Sales continue to climb steadily. The Company employs roughly 50 full and part-time employees at our 21,000 sq. ft. company headquarters and manufacturing facility. Our greatest asset is our knowledgeable and skilled employees, many who have been with the company for over ten years. We are known for our superior customer service after the sale and for the education we provide to our customers through newsletters, cooking classes, YouTube videos and online recipes.
In late 2003, we began a relationship with Fast Eddy's BBQ to manufacture and market the Fast Eddy's™ by Cookshack line of large pit smokers. These pits were developed on the barbecue circuit by Ed "Fast Eddy" Maurin, winner of numerous Grand Championships on the barbecue competition circuit. These 100% wood-burning ovens and grills extended our product line to enable Cookshack to meet just about every need in the residential, commercial and competition lines for smoking and barbecuing. Fast Eddy's™ pellet technology for large pit smokers is where the idea of the pellet grill developed. An easy to use, pellet fed smoker and grill in one!
The PG1000 was first sold at Cookshack in July of 2010, and the PG500 was first sold in December of 2011. A year later in December of 2012 the PG500 underwent production upgrades. Our goal is to continue to develop and improve our products with our inspiration of "smokin' and grillin' made simple".
About Fast Eddy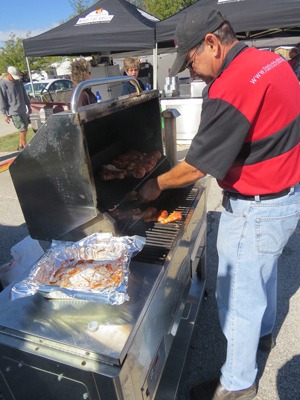 Ed "Fast Eddy" Maurin is a retired Kansas City firefighter. Ed is an engineer at heart and is looking for a better way to make barbecue. He worked for several years on a smoker that would give him consistent barbecue without having to tend a fire all night long. He is a pioneer in the pellet smoking and grilling industry.
He has been passionate about barbecue cooking since 1986 when he cooked at his first American Royal cook off. Eddy became interested in cooking with wood pellets in 1990 and went on to market with his own design of a smoker ovens using pellets in 1998. He has traveled many places in the world cooking barbecue and is always searching for new and better ways to improve on the best barbecue in the world. He enjoys the interaction with customers and hearing the success stories of their wins at cook-offs and the long lines that extend out the doors of their restaurants.
Eddy has made numerous appearances on national television series such as Chris Lilly's "Barbecue All-Star Showdown" (where he won twice), "Championship Barbecue Series" on Versus, Food Network's "United States Barbecue Championships," "Glutton for Punishment with Bob Blumer," ESPN2's "Competitive Edge" and The Today Show featuring the new PG1000.
He has accomplished numerous championships in his career, but his focus now is helping competition teams improve their performance and promoting the Fast Eddy's™ by Cookshack product line. Competing is serious business which is why his goal is helping other competitors choose the proper smoker or grill.
Fast Eddy, along with Cookshack, sponsor a poker tournament at the American Royal each year where the winner receives a FEC500! Eddy says it is a great feeling to give back to his hometown and the American Royal. He is active on the American Royal World Series of Barbecue Board as the Marketing Director.