Stock up on pellets and maximize smoke flavor before competition and grilling season begins!
All Cookshack Pellets and Smoke Enhancers will be 15% off from February 25 to February 29! Simply use the promo code LEAPYEAR during online checkout or give us a call at 1-800-423-0698!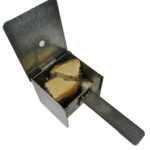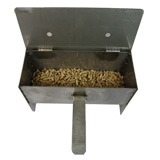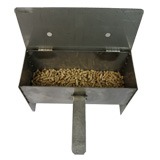 The Cookshack Smoke Enhancer provides more smoke flavor and the ability to use both pellets and chunks together! Another great use for the smoke enhancer is adding the flavor of woods that are hard to find in pellets, such as Jamaican Pepper Pimento. Using the Smoke Enhancer is easy:
Before you start your grill, remove the direct cooking grate from your grill
fill the enhancer with your choice wood chunks, pellets, sawdust, herbs, etc
place enhancer on top of fire pot
Put the direct cooking grate back in place
Use your grill like normal
Once your grill is completely cooled down you can remove the enhancer and empty the ash
Since your new smoke enhancer lets you use more pellets than normal, you may need to stock up on your favorite Cookshack Pellets! We offer mesquite, hickory, oak and fruitwood. Not sure which pellets are right you? Check out the "Why Pellets" tab.