The only assembly required of you for your pellet grill is the installation of the Side Shelf (and Vent Flue for PG1000).
If you purchase the optional front shelf for the PG500 (Cookshack Part Number SC705), additional assembly will be required.
PG500 Assembly
Simply locate the Side Shelf inside of the grill. The bolts you will need come pre-installed in the grill. You should be able to remove them by hand, but if they are too tight you can use a 7/16 wrench to remove the bolts from the grill.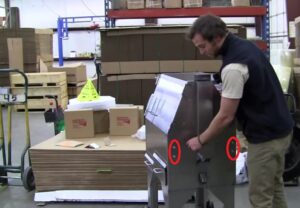 Using the bolts you removed from the grill, install Side Shelf on the right side of the grill. Again, you might be able to do this by hand, if not use a 7/16 wrench to tighten the bolts.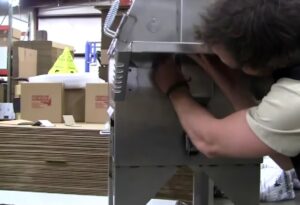 PG1000 Assembly
Follow the same steps as the PG500. Once the Side Shelf is installed on the PG1000, you will need to install the flue. Using a Phillips Head Screwdriver, align the flue on the PG1000 and secure with provided screws.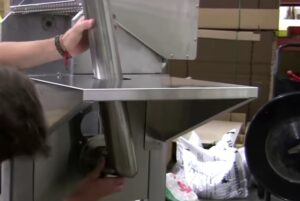 PG500 Optional Front Shelf Assembly
Installation of the PG500 Optional Front Shelf is similar to the Side Shelf Assembly. Simply, remove the two top bolts on the top left and top right of the grill. Align the shelf on the front of the grill and tighten the bolts by hand or use a 7/16 wrench.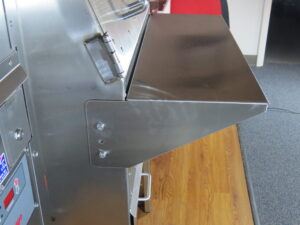 For more information on assembly of a Fast Eddy's™ by Cookshack Pellet Grill, watch the PG500 Start Up Video or the PG1000 Start Up Video.
As always, you can give us a call at 1.800.423.0698 or if you have questions about the assembly of your pellet grill that we haven't covered, send us an email at sales@cookshack.com!