In the May 2015 Issue of the BBQ Times, Dana Hillis, Pitmaster of Big Papa's Country Kitchen in Naples, Florida, talked about his love for barbecue and his grills.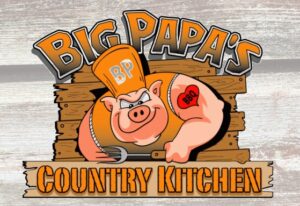 Dana had this to say:
"I have a PG500 from Fast Eddy and Cookshack which could be the most convenient cooker made. You walk in the door from work, turn on the switch and by the time you take a fast shower or just make you favorite refreshment, maybe a pink drink, this cooker is up to 350 degrees and ready to seer a steak or pork chops or whatever is on the menu. This pellet grill has a flame seer grate on one side and is a smoker on the far side. Anyone that saw or competed in the Battle At BBQ Junction saw this popular grill in action. I happen to sell these grills if anyone has any questions."
Dana has been a Cookshacker for a few years. He owns Big Papa's Country Kitchen food truck and competes using the Big Papa's name as well. His team is well known in the Winner's Circle due to his numerous Grand Championships and Reserve Grand Championships.
Dana also has a cooking school he sponsors and teaches for backyard cooks and competitors as well as selling his own line of sauces and rubs. 
To keep up with Dana and Big Papa's Country Kitchen check out their schedule. 
For more information about the Fast Eddy's™ by Cookshack pellet grills (PG500 and/or PG1000) contact Karen Hoogendoorn at 1.800.423.0698 ext 222 or email us at sales@cookshack.com.