Come see us at booth #4766 on Pathfinder Trail at the Safari Club International Show in Las Vegas, NV! Stop by and visit Sales Rep, Karen Hoogendoorn. Check out the SM025 and SM066 (Amerique) smokers and, of course, the PG500 pellet grill.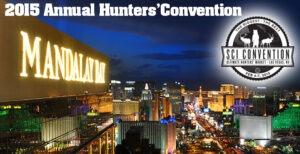 Show Hours
Wed., Feb. 4, 2014           10 AM- 6 PM
Thurs., Feb. 5, 2014           9 AM- 6 PM  
Fri., Feb. 6, 2014           9 AM- 6 PM
Sat., Feb. 7, 2014           9 AM- 5 PM
Mandalay Bay Convention Center-Las Vegas, Nevada
Want to win a Cookshack smoker?
Cookshack donated a SM045 Super Smoker to the 2015 SCI Show Auction. A $1275.00 Value.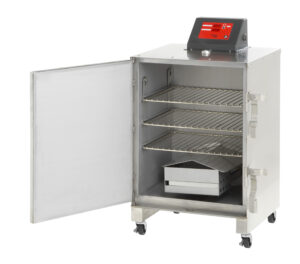 The SM045 makes it easy to cook professional quality smoked barbecue in your own backyard without the hassle of burning logs or tending to a pit fire. It does a great job of cooking wild game and fish.